Photo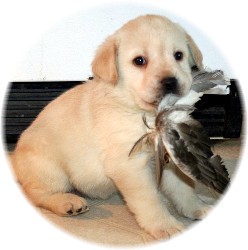 If interested in puppies please contact us.
snowbrooklabs@aol.com
307-775-9513 or 970-222-5960.

Coral and Chip whelped a litter on January 26th. They had 2 yellow boys and 4 yellow girls. When they go home the end of March they will have their first shots, dew claws removed, been wormed 3 times and micro-chipped. They will be doing great on crate and potty training, beginning obedience and retrieving. They are very well socialized. We are taking $100 deposits now. Please like us on www.facebook.com/snowbrooklabs. Please call 970-222-5960 to reserve yours now! Thanks.